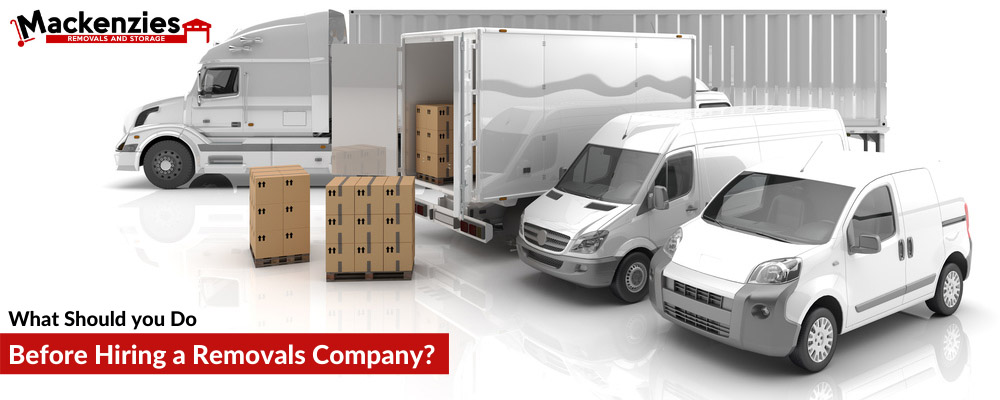 What Should You Do Before Hiring A Removals Company?
Moving house or office is one of the most stressful activities. From packing, labeling to transporting and unpacking – the whole process is cumbersome. Many possessions are brittle or perishable, for special care needs to be taken during the removal process. If you're planning to move, hire professionals for England to Ireland removals and enjoy a stress-free removal process. Before you contact a removal company, there are a few things that you need to keep in mind.
Hiring the wrong removal company will make your removal more difficult. Hence, you've got to check on the reputation of the company before you hire them. Moreover, read on to know the things that are must-do before you hire a removal company.
4 Things You Must Do Before Calling A Removal Company
Eradication Of Belongings
While moving a house of office, that is the right time to chuck out the unused and not essential items. Hence few months before you decide on the moving part, go through all essential items. Make a list of the important ones and throw out the non-essential items. This will help you to reduce your burden. Moreover, you can also pack a small number of things easily. This is the best time to do some charity!
Research
Have a look at all the local removal companies present near you. Check the policies, terms, and conditions of the removal companies before selecting the one for your job. If you're low on budget, hire the affordable ones with many features. Researching makes the process easier.
Book Dates
Arrange the date of your moving process. Let the removal company know about the date earlier. This will help them to make all arrangements beforehand. Moreover, the sooner you fix the date, the better. You can start packing things as soon as the date is fixed.
Check Reviews
Check the reviews before hiring the removal company. They generally have Google reviews. In case you're hiring a local removal company, you can then settle on the company you want to select for your removal job.
Mackenzie Removals is the company that efficiently moves all your belongings without causing damage in transit. You can hire us for both domestic and commercial removal purposes. We have a track record of handling numerous removal cases.