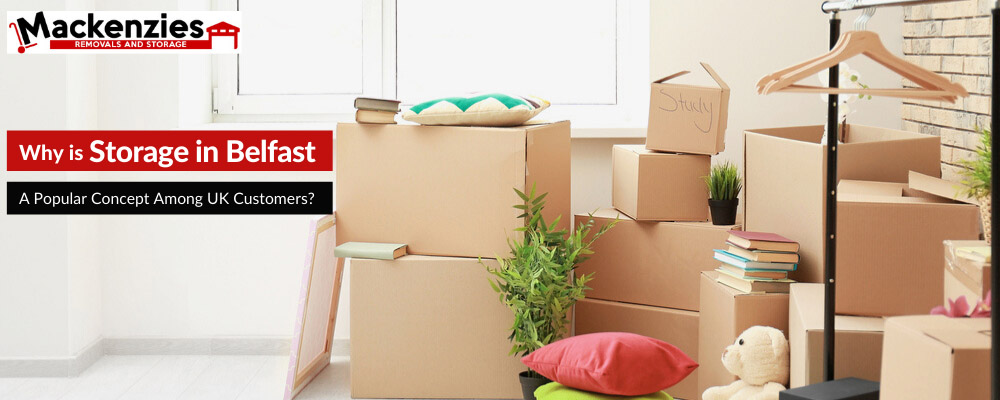 Why Is Storage In Belfast A Popular Concept Among UK Customers?
Domestic and commercial storage is a booming sector in the UK. You might be wondering about the reasons behind the same? The answer is simple. It is a simple service where customers can store their belongings in external space and get rid of the mess inside the office and house. In a word, it solves all your storage problems. These storage facilities have helped the customers of the UK to make more spaces for important things.
You'll get plenty of companies offering services for storage in Belfast which are completely secured and affordable. However, these factors show why people in the UK are particularly fond of this service.
Safe Storage Facilities
Storage facilities are safe and secured. They keep your belongings in a better-managed way compared to the way you might have taken care of them. Storage facilities are popular among UK customers because they get the exact size of the rooms that they are looking for storing the goods. Moreover, they will give you CCTV access, and you can check your belongings anytime you want.
Storage During Removals
Another facility that makes this service popular is the opportunity to store your items if you're moving your house. Relocation with so many things can be a difficult job. A storage facility makes the relocation process easier. These facilities also provide workers who organise all the belongings, pack them up, and transport them into the new home where you're planning to move. Thus, not only storage, you won't have to worry about the packing and unpacking part as well.
Business Document Storage
For commercial clients, these storage facilities are an attractive choice to keep all the documents organised. If you have an office, then free up space and get rid of the piled documents. You can easily get hold of the storage facility services that will store and organise them as per requirements.
Stress-Free Option
Unlike cleaning and de-cluttering every time, opting for these services are unquestionably a stress-free option. You don't have to worry about engaging in a sudden cleaning spree because a guest will show up. Your belongings will be stacked away in a special facility centre, and you can have a clean and clear house all to yourself. Thus storage facilities have surely given a stress-free life the UK customers.
Mess-Free Home & Office
Take help from a storage facility and remove all your unused and unwanted things to the same. Your house and office will look mess-free and spacious. This gives you the option of decorating a clutter-free interior and makes you feel great. For homeowners, this is a wonderful opportunity. If you have got a guest or stay over, then keeping the possessions in a storage facility will surely help make some more space in your home.
Mackenzies Removals and Storage is a trusted name in this industry, providing safe and professional storage facility services to the customers of Belfast. We have years of experience in this industry. You can rest assured that your belongings are in safe hands. Are you thinking of moving house? Contact us and avail of our storage services.